Help Keep Fredericksburg Historic

Your membership will allow you to:
Invest in your community
Enjoy opportunities to volunteer and meet others who share a similar passion for preservation
Gain access to up-to-date information regarding local preservation issues and events
Qualify for technical assistance and support from HFFI
Receive our email newsletter; discounts on tours, events, and HFFI merchandise; and an invitation to the annual membership meeting.
Each additional membership level also receives specialized benefits

Learn more about Historic Fredericksburg Foundation, Inc. Membership Levels and Benefits below.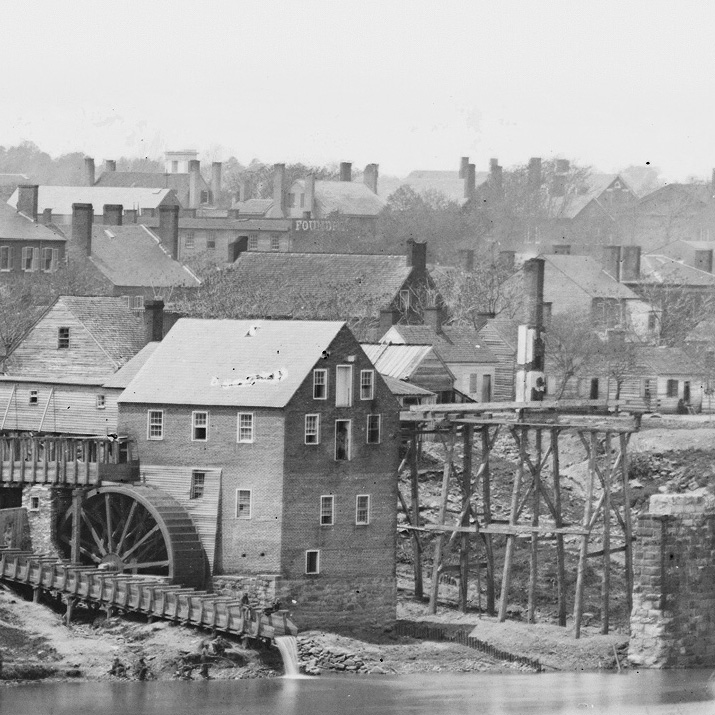 Benefactor
One-year membership for individual or family
Eight (8)  free Candlelight Tour tickets (daytime tour)
Two (2) free Candlelight Tour Evening Tour & Cocktail Party tickets
60% discount on Lewis Store sidewalk brick
15% discount on books and other HFFI items
Reduced rate for additional Candlelight Tour and HFFI event tickets
HFFI's monthly email newsletter
---
Preservation Partner
Reduced rate for additional Candlelight Tour and HFFI event tickets
30% discount on Lewis Store sidewalk brick
Four (4)  free Candlelight Tour tickets (daytime tour)
One-year membership for individual or family
Two (2) free Candlelight Tour Evening Tour & Cocktail Party tickets
10% discount on books and other HFFI items
HFFI's monthly email newsletter
---
Supporting
One-year membership for individual or family
Two (2) free Candlelight Tour tickets (daytime tour)
Reduced rate for additional Candlelight Tour and HFFI event tickets
15% discount on Lewis Store sidewalk brick
10% discount on books and other HFFI items
HFFI's monthly email newsletter
---
Individual
One-year individual membership
Reduced rate for Candlelight Tour and HFFI event tickets
10% discounts on books and other HFFI items
HFFI's monthly email newsletter
---
Family
One-year family membership
Reduced rate for Candlelight Tour and HFFI event tickets
10% discounts on books and other HFFI items
HFFI's monthly email newsletter
---
Corporate Membership Opportunities
Opportunities for your business or organization to support the community through membership to HFFI
Gold Corporate Membership

One-year corporate membership
Premier business listing with logo as a Gold Corporate sponsor on HFFI webpage
Four (4) free Candlelight Tour tickets (daytime tour)
Two (2) free Candlelight Tour Evening Tour & Cocktail Party tickets
Reduced rate for Candlelight Tour and HFFI event tickets
20% discount on Candlelight Tour Book ad
10% discount on books and other HFFI Shop items
HFFI's monthly email newsletter
---
Silver Corporate Membership

One-year corporate membership
Business listing with logo as a Silver Corporate sponsor on HFFI webpage
Two free Candlelight Tour tickets (daytime tour)
Reduced rate for Candlelight Tour and HFFI event tickets
20% discount on Candlelight Tour Book ad
10% discount on books and other HFFI items
HFFI's monthly email newsletter
---
Non-Profit Membership

Business listing as a non-profit sponsor on HFFI webpage
Reduced rate for Candlelight Tour and HFFI event tickets
50% discount on Candlelight Tour book ad
10% discount on books and other HFFI Shop items
HFFI's monthly email newsletter
---